Pippa
Interested in adopting me? Click here for our >> Adoption Procedures
I was found roaming the rural roads of Seneca County and was taken to the county animal shelter. When my stray time was up the wonderful people at the shelter contacted Harlequin Haven Great Dane Rescue to come for me. It was a long ride but well worth it!!! When I arrived there was a big soft bed and tons of toys waiting for me!! I already have a vet appointment to be spayed and have a lump removed off my rump. Not sure which I want the most, never to have puppies again or get the annoying lump removed but HEY who cares both will be taken care of very soon!! Plus I had a spa day, I have never felt so pampered in my life as I have since I arrived at the rescue!!
Update 7/8: I am now ready for adoption!! Hurry and get your application in I am a super sweet girl and I won't last long!!
Update 10/16: I am sorta embarassed to tell you but I have an issue with urinary incontinence but the good news is I started taking 1/2 a Proin twice a day and I have not had a single accident since!! I will have to stay on the Proin for the rest of my life. Don't panic though it only cost about $10 a month!!
Update 11/10: Hey we had picture day so I added a few more below!!
Please can you spare a few dollars to help the Rescue continue to help me and other Danes like me? It would be greatly appreciated. Without the Rescue who knows where we would have ended up!!
Thanks, Pippa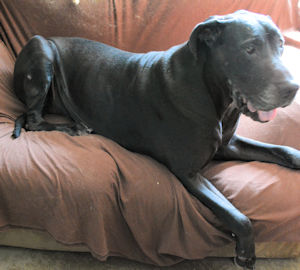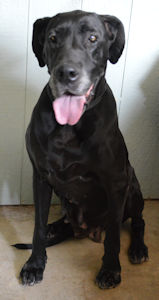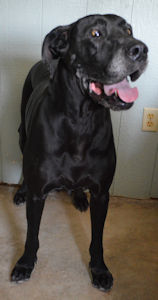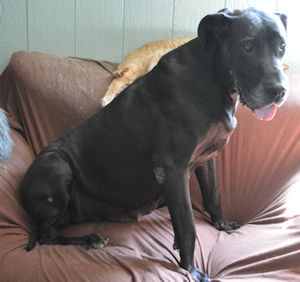 6/17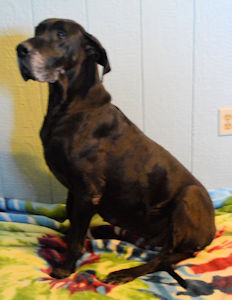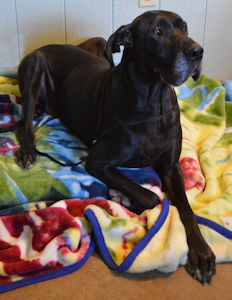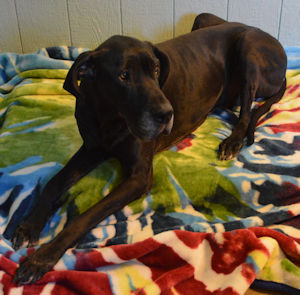 11/10
A must to read before picking your forever Dane!
Black is Beautiful
Date of Birth: 6/2013
Description: female, black, natural ears
HHGDR Suggests: Obedience Class
Good With: Dogs, Cats, Adults, Children

All images and text on this site Copyright © 1998-2018 Harlequin Haven Great Dane Rescue, Inc. unless otherwise credited. Use of any image or text without written permission is expressly forbidden. All rights reserved.